---
Chapter 1 Introduction to Photoshop
About Photoshop
Opening Files via Photoshop and Windows
Saving Files into Different Formats
Closing Single or Multiple Files
Chapter 2 Navigating in Photoshop
Zooming In and Out of Images
Panning Images
Keying in a Precise Zoom Value
Fitting Images in a Screen
Displaying a Full Screen Image
Recommended Navigation Workflow
Chapter 3 Image Size and Resolution
Understanding Digital Imaging
Working with Image Size
Working with Image Resolution
Up-Sampling an Image
Down-Sampling an Image
Modifying Canvas Size
Chapter 4 Cropping and Straightening Images
Cropping Images
Destructive and Non-Destructive Cropping
Content-Aware Cropping Techniques
Cropping a Perspective Image
Straightening an Image
Using the Ruler Tool
Chapter 5 Working with Layers
Understanding a Layer Composition
Unlocking a Background Layer
Basics of Layer Adjustments
Creating and Naming New Layers
Creating a Layer Mask
Painting on Layers
Adjusting Layer Opacity
Moving and Merging Layers
Filling a Layer with Colour
Chapter 6 Working with Different File Formats
Photoshop Native Format
Understanding and Using TIFF Format
Understanding and Using PNG Format
Understanding and Using JPG Format
Chapter 7 Brightness and Contrast
Difference between RGB and CMYK
How Luminance Works
Luminance Histogram
Auto Tone, Contrast and Colour
Brightness and Contrast Adjustments
Shadows and Highlights Adjustments
Chapter 8 Colour Balance
Understanding the Colour Wheel
Picking Colours with the Colour Picker Tool
Colour Balance Adjustsments
Photo Filter Adjustments
Vibrance Adjustments
Hue Saturation Adjustments
Chapter 9 Making Selections
Using Guides and Rulers
Selecting Using Various Marquee Tools
Selecting Using Various Lasso Tools
Quick Select Tool
Magic Wand Tool
Refining a Selection
Saving Your Selection as a Channel
Using the Free Transform Tool
Chapter 10 Quick Mask Mode
Understanding Photoshop Quick Mask
Working with the Quick Mask Mode
Combining Selection Tools with Quick Mask
Brush Settings for Quick Mask Painting
Masking with the Smudge Tool
Saving Quick Mask as a Channel
Chapter 11 Retouching and Healing Portraits
About Portrait Retouching
Colour Correction Techniques
Removing Blemishes
Cleaning Up Stray Hairs
Extending the Eyelashes
Whitening the Teeth
Brightening the Eyes and Face
Smoothing the Skin
Creating Artificial Shadow
Chapter 12 Working with Formatted Text
Understanding Photoshop Vector-Based Text
Using Various Type Tools
Creating Paragraph Texts
Font Size and Style
Character Formatting
Paragraph Formatting
Creating Text According to Shapes
Applying Texture to Text
Chapter 13 Printing in Photoshop
Image Adjustments Before Printing
Printer Settings
Position and Size of Printed Image
Printing Borderless with Bleed Function
Adding Printing Marks
Chapter 14 Preparing Image for Web Graphics
Assigning Copyright and Contact Info
How Colour Works on the Web
Using the Quick Export Command
Setting Up the Preferences for Quick Export
Using the Export As Command
Exporting Multiple Layers to Separate Files
Conclusion
Adobe Photoshop Level 1 Training Courses Syllabus
Description:
Photographers and graphics designers including professionals, hobbyists, enthusiasts and students use Photoshop to edit and refine their work. In this course, you will learn the basic tools and techniques to make great images and graphics. Learn how to open images from multiple sources, crop and straighten images, navigate panels and menus, and customize preferences. Then learn to edit images by adjusting brightness and contrast, correcting colour and retouching portraits. Learn also on how to use layers to mask parts of an image and make composite artwork. Finally, perform formatting on text, printing, preparing web graphics, and more.
Duration:
2 Days
Prerequisites:
A working knowledge of your operating system.
Objectives:
Navigating through Photoshop menus
Customizing preferences
Changing image size and resolution
Cropping and straightening images
Working with layers
Saving your progress
Adjusting brightness and contrast
Balancing colours
Making selections Using the Quick Mask mode
Retouching photos
Formatting text
Printing images
Creating web graphics
HRDF Claimable: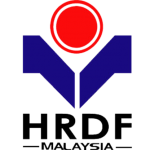 As a Human Resources Development Fund (HRDF) registered training center, our courses/ training, including AutoCAD Training Courses are HRDF claimable.