---
Get a quote now
Inventor Tube and Pipe Design Training
Description:
The Autodesk® Inventor® Tube and Pipe Design training instructs students on the use of the Inventor Tube and Pipe environment. Through a hands-on, practice-intensive curriculum, students acquire the knowledge needed to design routed elements, including tubing, piping, and flexible hose.  With specific tools to incorporate tube and pipe runs into digital prototypes, the Inventor Tube and Pipe environment provides rules-based routing tools that select the correct fittings and helps the pipe run to comply with your standards for segment length, round-off increments, and bend radius, that the student will learn to maximize.
Duration:
2 Days
Prerequisites:
This guide is designed for experienced Autodesk Inventor users.
Students should have completed the Autodesk Inventor Essential Training or have an equivalent understanding of the Autodesk Inventor user interface and working environments.
Knowledge of part modeling, assembly modeling, and drawing view creation and annotation, is recommended.
Objectives:
Describe the tube and pipe environment and why you would use it.
Set up routes and runs and place the initial fittings in your tube and pipe design.
Create, edit, and manage routes for rigid pipe, rigid tube, and flexible hose designs.
Manage content libraries, publish custom content to content libraries, and create new styles that use custom content.
Document tube and pipe designs through the creation of 2D drawings and parts lists and export the 3D design data.
HRDF Claimable: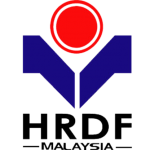 As a Human Resources Development Fund (HRDF) registered training center, our courses/ training are HRDF claimable.
Authorized Autodesk Training Center:
Trainees / Students completed training will receive Certificate of Completion from Autodesk.
---
Chapter 1: Introduction to Tube and Pipe
Overview
Tube and Pipe Environment
Examine a Tube and Pipe Design
Chapter 2: Setup for Routes and Runs
Setup for Routes and Runs
Placing Initial Fittings
Chapter 3: Routes and Runs
Creating Rigid Routes
Sketching Rigid Routes
Editing Rigid Routes
Working with Fittings in Rigid Routes
Flexible Hose Routes
Leveraging Routes and Runs
Chapter 4: Fittings and Components
Managing Libraries
Creating Library Content
Managing Library Content
Creating Tube and Pipe Styles
Chapter 5: Documenting Tube and Pipe Assemblies
Representing Tube and Pipe Designs
Documenting Routes and Runs
Exporting Tube and Pipe Design Data