---
Get a quote now
Autodesk Plant Design Essential Training
Description:
Learn how to use the AutoCAD® P&ID, AutoCAD® Plant 3D and Autodesk® Navisworks® software to complete a plant design project. This comprehensive training includes all common workflows for plant design plus a focus on project setup and administration.
Duration:
5 Days
Prerequisites:
A working knowledge of the AutoCAD® software and the Microsoft® Windows® operating system.
Objectives:
To be proficient in using AutoCAD Plant 3D
To be proficient in using AutoCAD P&ID
Apply Navisworks in for plant coordination
Setting up and administering a Plant project
HRDF Claimable: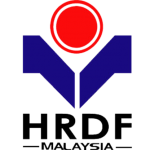 As a Human Resources Development Fund (HRDF) registered training center, our courses/ training are HRDF claimable.
Authorized Autodesk Training Center:
Trainees / Students completed training will receive Certificate of Completion from Autodesk.