Stay competitive &
accelerate your BIM /CAD skills
from

RELIANT

Training Center
an Autodesk Authorized Training Centre
Autodesk Software Training
…the most valuable asset of a 21st-century institution, whether business or non-business, will be its knowledge workers and their productivity. Peter Drucker
In the Knowledge Age, wealth is based upon the ownership of knowledge and the ability to use that knowledge to create or improve goods and services. Many organizations find themselves with a suite of software tools, but employees aren't sure how to use the tools efficiently. For you, this higher standard of training means you are keeping ahead of competition and having greater competitive advantage.
Accelerate your Autodesk® skills through RELIANT Training Center. Work with knowledgeable and certified instructors in quiet and small classroom settings utilizing sample projects and exercises that emphasize real-world, practical applications. At RELIANT Training Center, you can:
Draw like professional
Learn from highly qualified instructors at superior facilities
Receive Autodesk-recommended content from Autodesk Official Training Guides (courseware books)
Develop your skills with sample projects and exercises that emphasize real-world applications
Choose a class at the most appropriate skill level to meet your needs
Meet at a time convenient for you, or sign up for custom, on-site training
Earn a valuable certificate of completion that's recognized in your profession
Validate your product knowledge by getting Autodesk Certified when you take a certification exam at a participating ATC test delivery facility
RELIANT courses are designed according Autodesk requirements and it is generally accepted by across industries.  Beyond the fundamentals, software users need targeted instruction on advanced functionality. RELIANT offer a variety of courses, from essential to advanced training that help you master your CAD skills and prepare for an Autodesk Certification.
HRDF Registered Training Center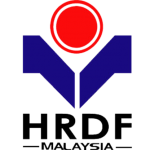 The Human Resources Development Fund (HRDF) is administered by Pembangunan Sumber Manusia Berhad (PSMB), an Agency under the Ministry of Human Resources, via the Pembangunan Sumber Manusia Berhad Act, 2001.
HRDF was established in 1993 with the aim of developing quality human capital and world-class workforce in order to achieve a high income economy based on knowledge and innovation.
Reliant Design Solutions Sdn Bhd – Training Center is registered under HRDF and our training/courses are HDRF claimable.
Available courses/ Trainings