---
Get a quote now
Inventor Simulation Training Syllabus
Description:
This course is designed for experienced Autodesk® Inventor user who wants to learn about the simulation tools and workflows in Autodesk Inventor Professional. Users will learn to perform stress analysis and simulation on mechanical assemblies.
Duration:
2 Days
Prerequisites:
This guide is designed for experienced Autodesk Inventor users.
Students should have completed the Autodesk Inventor Essential Training or have an equivalent understanding of the Autodesk Inventor user interface and working environments.
Knowledge of part modeling, assembly modeling, and drawing view creation and annotation, is recommended.
Objectives:
Understanding the Finite Element Analysis (FEA) fundamentals
Analyze stress and natural frequency behavior for parts
Generate and Interpret the FEA results
Understanding the fundamentals of Dynamic Simulation tools
Perform dynamic simulation on complete assembly
Interpret the result on each joins based on moment, force, acceleration etc
Export the dynamic simulation result of single parts for FEA analysis
HRDF Claimable: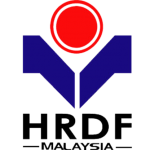 As a Human Resources Development Fund (HRDF) registered training center, our courses/ training are HRDF claimable.
Authorized Autodesk Training Center:
Trainees / Students completed training will receive Certificate of Completion from Autodesk.
---
Chapter 1: Introduction to Engineering Analysis
Dynamic Simulation Overview
Stress Analysis Overview
Chapter 2: Dynamic Simulation
Creating a Joint
Joint Types
Repairing Redundancy
Setting Initials Joint Positions of Joint
Applying Joint Torques
Applying Imposed Motion
Applying External Forces
Applying Friction and Gravity
Using Input Grapher
Running the Simulation
Using the Output Grapher
Reviewing and Analyzing Simulation Results
Chapter 3: Stress Analysis
Creating Load and Constraint
Types of Load
Types of Constraint
Setting Up and Running the Analysis
Revising Model and Stress Analysis
Reviewing and Interpreting Analysis Results
Animating and Reporting Analysis Results
Performing Convergence Study
Sharing Dynamic Simulation Results with Stress Analysis
Exporting Motion Load to Stress Analysis
Chapter 4: Engineering Problems and Solutions
Solving Design Problems
Calculate Stress on Wheelie Bar
Calculate Maximum Acceleration of a Cross Subassemblies
Validate Robustness of an Arm Linkage
Create a Cam Part from Motion Outputs
Size a spring for Bike Suspension