---
Get a quote now
Enscape for SketchUp Essential Training
Description:
Enscape plugs directly into you're the SketchUp software, providing an integrated visualization and design workflow. It is the easiest and fastest way to turn 3D models into immersive experiences by eliminating the inconveniences of production, shortening the feedback loop, and giving you more time to design.
Duration:
2 Days
Prerequisites:
Basic knowledge in SketchUp
Objectives:
Using Enscape in SketchUp
Using the navigation tools
Using Enscape assets and objects
Rendering an image
Creating videos and panoramas
Customizing preferences and visual settings
HRDF Claimable: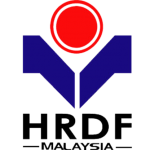 As a Human Resources Development Fund (HRDF) registered training center, our courses/ training are HRDF claimable.
---
Enscape Basics
Introduction to Enscape
Starting Enscape from SketchUp
Understanding Views
Using the Navigation Tools
Setting the Time of Day
Asset Library
Rendering Scenes
Live Update
Synchronize Views
View Management
Render an Image
Batch Rendering
Video Creation
Export Video
Create Panoramas
Manage Uploads
Adding Sound
VR Headset
Collaborative Annotation
Export the Project
Enscape Light Sources
Using Sphere Light
Using Spot Light
Using Line Light
Using Rectangle Light
Using Disk Light
Visual Settings in Image Rendering
Adjusting Style
Adjusting Exposure
Adjusting Projection
Adjusting Depth of Field
Adjusting Focal and Field of View
Adjusting Rendering Quality
Adjusting Contrast
Adjusting Colour and Brightness
Adjusting Effects
Atmosphere Settings
Using the Atmosphere Tab
Adding Fog
Modifying Illumination
Adding Horizon
Adding Wind
Creating Carpet and Grass
Creating Clouds